Ruchira Park East Apartment for sale Kadugodi Whitefeild
Ruchira Park East 2, 3 & 3.5 BHK designed around people, to create opportunities for improved lifestyles, where users connect with each other, and their surroundings and inherit a sense of belonging to their neighborhood. It is surrounded by complete greenery and a beautifully designed clubhouse to serve all its residents. The project has all the amenities well spread to be used by kids with safety and absolute security. It's time to visit Ruchira Park East before the price rises again. Contact us now.
Ruchira Park East is the next big news in Whitfield. The property compromises 2, 3 & 3.5 BHK. This is a unique property that is designed in such a way that all the flats in the project have very good ventilation and daily sunlight. This is one of the best upgrade properties any home buyer should defiantly look forward for. There is already construction on both sides which are low rise so there is no worry that your ventilation or view will get blocked in the coming days. Ruchira Park East is loaded with amenities and has all the modern-day amenities for individuals looking to buy a flat in Whitefield. There is no vehicle movement on the ground floor as all the vehicles directly enter the basement and exit from the basement only. So even the kids playing below are safe and play carelessly. Ruchira has made sure that it has taken care of each and every requirement or demand of modern-day living. Ruchira Park East is a premium luxury apartment for Sale in Whitefield.
Whitefield is growing very fast where property demand is rising every day. As it is considered the best place to say by all the people who are directly or indirectly involved in IT services. So are the rates of the property rising? If you are planning to buy a property or looking forward to buying a dream home, then Ruchira Park East is one property where you should visit at the earliest as it is at a Pre Launch stage and is at a very good price. This location is so much in demand that there is hard land available to construct and so is the rising demand. Moreover, in this demand, you have to choose the best property which has all the modern-day amenities and specifications which will match modern home buyers' needs. It's time to visit Ruchira Park East at the earliest and pick up the best view flat for yourself at the best price of the project.
Whitefield is the most demanding location in Bangalore. The major reason behind it is the presence of Major fortune IT companies and their dependencies operating from ITPL. It is one of the biggest Information Technology driven locations in India. Hence it gives direct employment to many. As the workforce operating from this location is very high and this is a permanent establishment. Hence the demand for housing is very very in the area and surrounding areas. The prices of properties in ITPL are very high and it's difficult for one to look for their dream home on a specified budget. So people are moving away to locations like Kadugodi which is close to the tech parks and also prices are very moderate as compared to ITPL. Moreover, Kadugodi is a location where there are high-rise buildings with all amenities that are easily accessible to other parts of Bangalore. Metro connectivity to this location is almost completed and very soon will be open for Public use. Still, the appreciated price because of the metro is not being loaded to the final cost of the properties which are being sold Kadugodi.
Ruchira Park East Whitefield is one of the options available and stands out amongst all the available options at Whitefield. The prices are still moderate. There are no common walls as well as the property is very well-ventilated. The floor plan is Vastu Complaint and will take off most of the vastu requirements. Request you kindly contact us to understand things in detail for Ruchira Park East.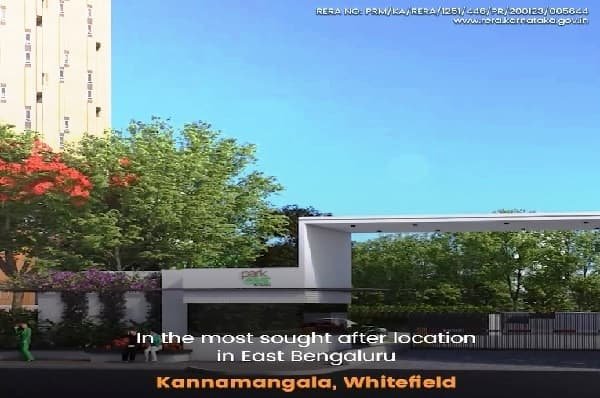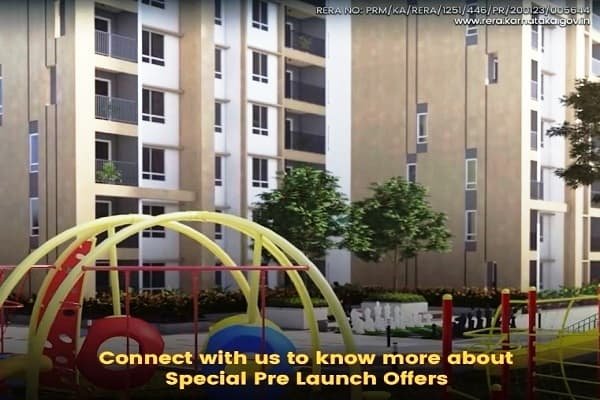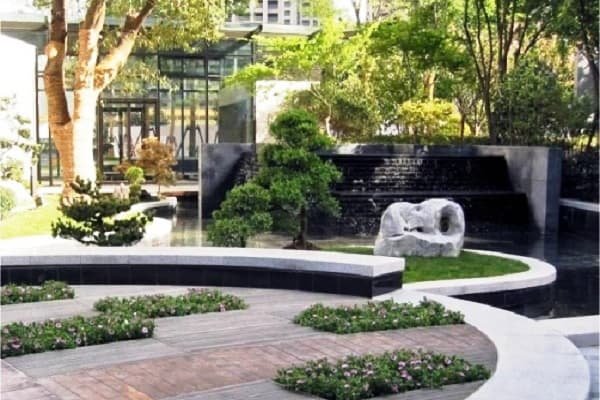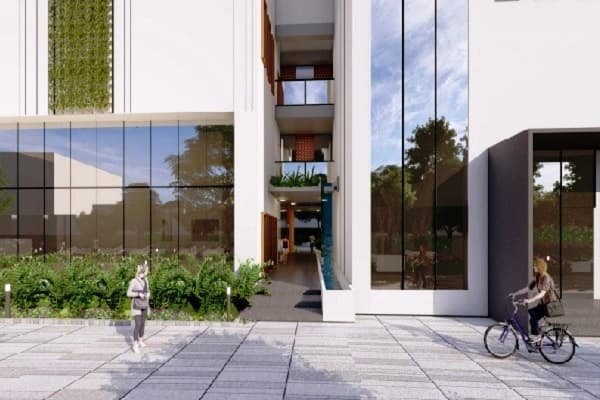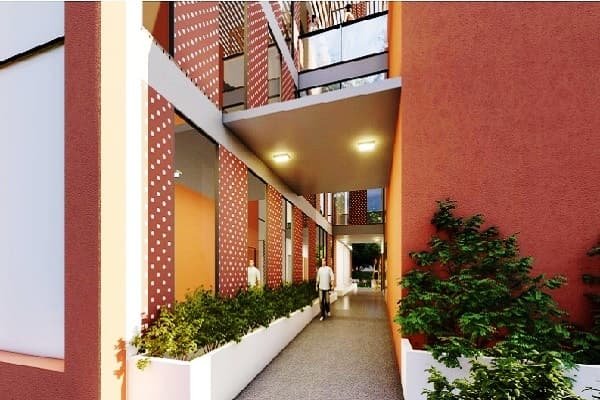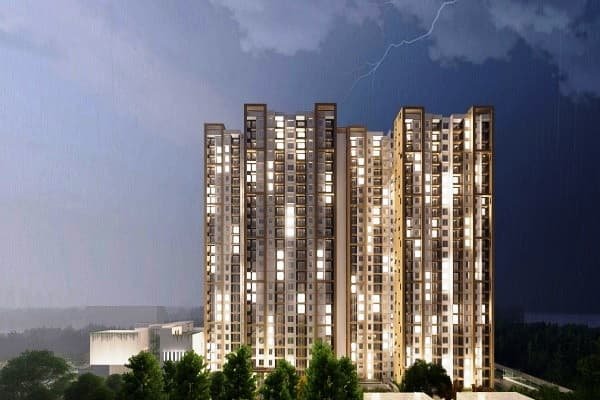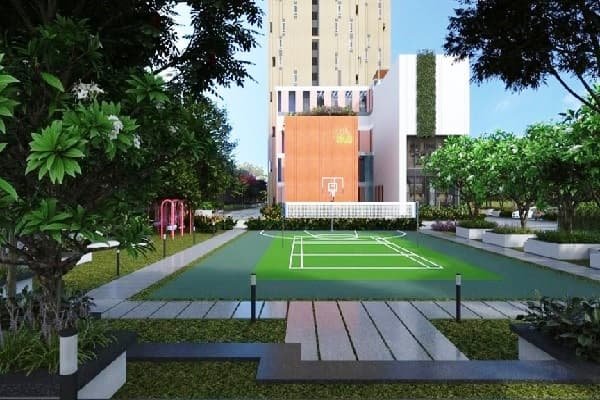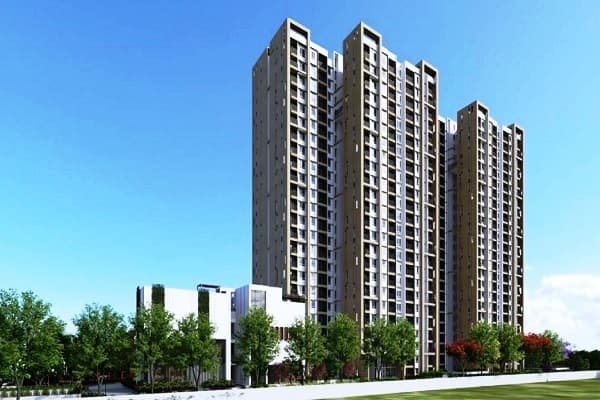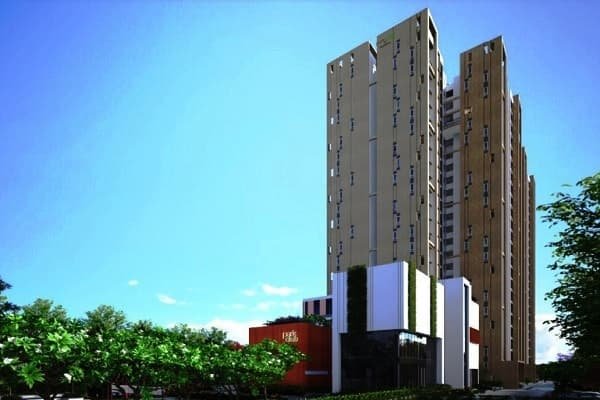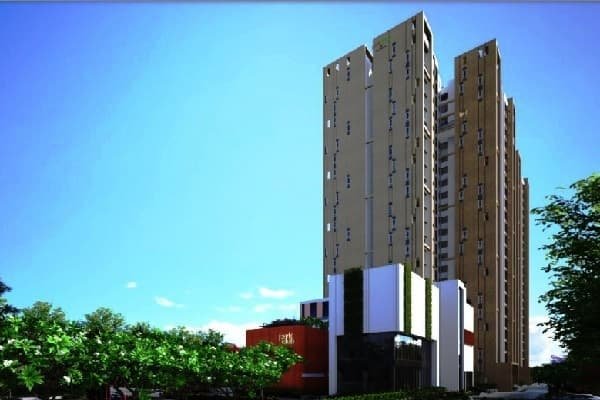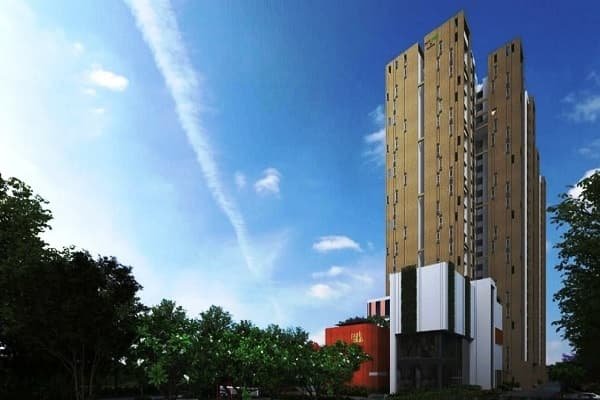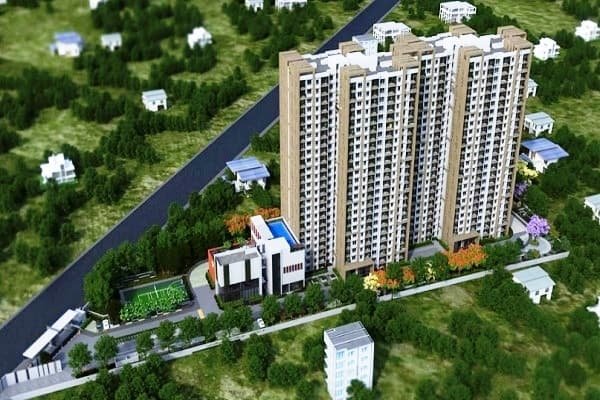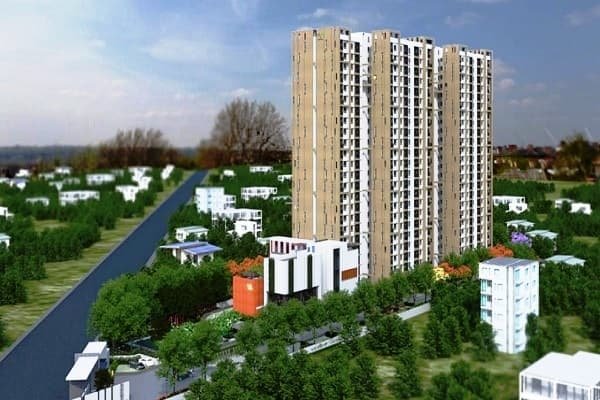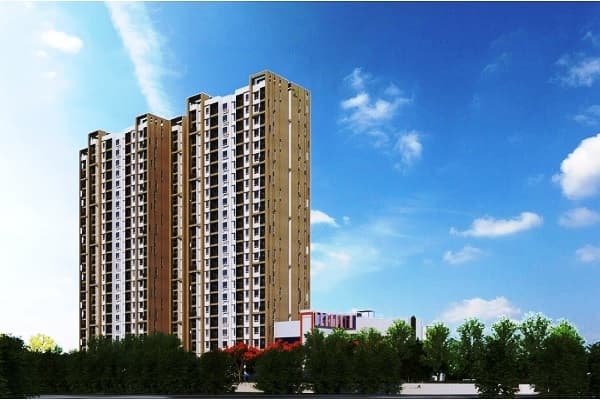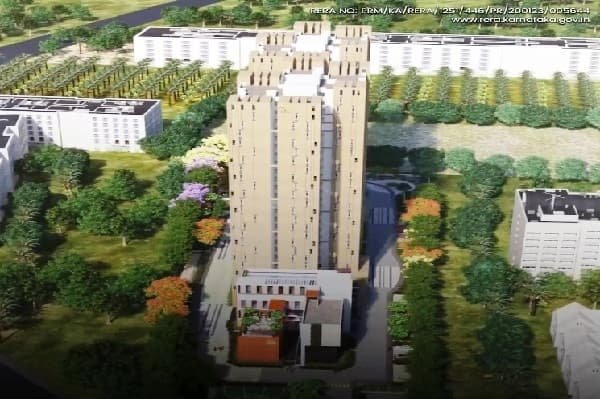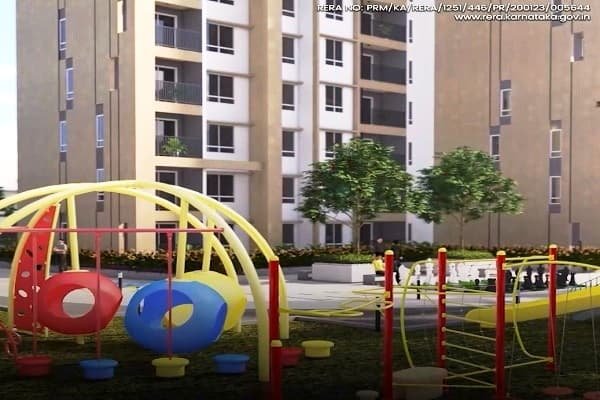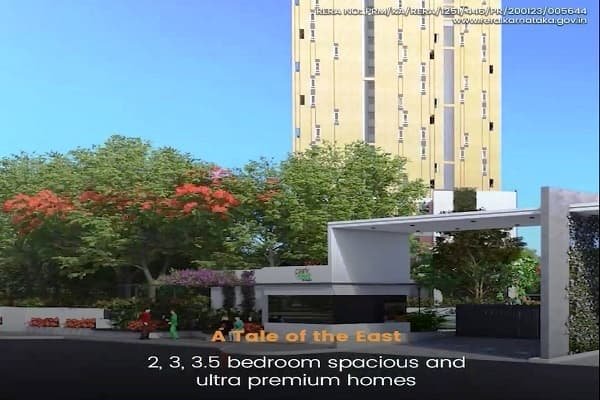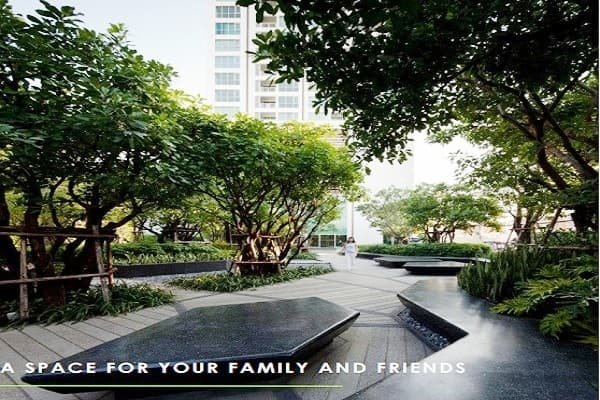 Apartment for Sale Kadugodi
Ruchira

Park East
I never expected such quality construction quality. Ruchira Group!
I was looking for an apartment in Kadugodi. Finally got one.
1238 - 1446 Sq.ft
Flats for sale Kadugodi
1600 - 1795 Sq.ft
Flats for sale Kadugodi
2166 Sq.ft
Flats for sale Kadugodi
Welcome to the newest pre-launch project of Whitefield located at Kadugodi. This project is spread across 4.10 acres of land parcel on the main road. The project is split across two blocks and both of the blocks are 24 stories. The project has a total of 284 units only. It is a low-density luxury apartment project in Whitefield. There are 2, 3 and 3.5 BHK apartments in this project. It is an under-construction apartment project which has just started to develop and is an ideal option for end users as well as you will get a good amount in the project till possession. Buying a property at re-launch is always the perfect option as the prices of the property tend to increase as the construction keeps picking. This project is right at this stage and at launch, you will get to choose the inventory of your choice and requirement. Most of the time customers have to pick the units which are left over however buying the property at the launch you will have ease.
Buying an apartment project at prelaunch will give you the benefit of the inventory and the price. Inventory is necessary because when you sell or upgrade in future you will get an edge over other units being sold at that time. Price benefit is because any developer launching a new project will always keep the prices to least at the start. Then as and when the construction keeps picking up and the unit keeps selling, he tends to increase the price slowly. The price will keep increasing till possession and henceforth also. But the maximum increase is between the launch and possession when the price gets shot up the most. So this is the time to visit Ruchira Park East at the earliest to get an advantage of price and unit. Contact us at the earliest.
Whitefield is located in the eastern part of Bangalore. This is where the computer industry of Bangalore was founded. It all started in 1994 with the establishment of ITPL. This increased employment opportunities and increased real estate values ​​in Whitefield. There are several Ruchira Group projects here. Whitefield is located in the eastern part of Bangalore. This location is the birthplace of IT in Bangalore. It all started with the construction of ITPL in 1994. This created many jobs and thereby increased the value of the real estate in Whitefield. Ruchira Group has many projects here. Ruchira Park East Whitefield is beautifully landscaped with lush open green spaces and new water features of various shapes extending around the perimeter.
It also offers many top-quality leisure facilities, ideal for relaxing during your free time or after a busy day. Projects in Whitefield offers excellent access to places such as Marathahalli, Koramangala and Bellandur. It is inevitable that investing your hard-earned money at Whitefield will definitely help you turn a profit. There really isn't a clear winner between Electronic City and Whitefield as these two real estate hotspots have their pros and cons. Ultimately, the choice can only be made based on a number of subjective factors such as demographics, individual wants and needs. Located in the south, BTM is the best place to live in Bangalore for working ex-pats as it is in the neighbouring region of ITPL and Electronic City. The region also has a strong connection with almost all major areas of Bangalore such as JP Nagar, Marathahalli, Banashankari, Koramangala and many more. Whitefield is home to some of the finest real estate developments in East Bangalore. It hosts many IT companies. Whitefield is a fast-growing real estate centre with many IT parks. Thanks to this luxurious preview apartment & The mansions at Whitefield, Park East will create another landmark. The apartments are located in many high-rise buildings. Each apartment is designed to ensure adequate ventilation. Optimum use of space and maximum safety. Before you decide to buy a property, try to take a common approach. This would mean that current real estate trends and rising land values ​​would ultimately help to associate great value with an investment. Whitefield has seen investment from residents of a variety of income brackets. Residents can choose between properties under construction and ready-to-move-in projects. Each of them has unique advantages.
I'm so excited about Ruchira Park East's luxurious apartment for sale! This beautiful residential complex brings together the best of modernity in its well-appointed living spaces, complete with contemporary fixtures and luxurious finishes. Located in one of the most sought-after luxury locales, you are surrounded by all the amenities you could possibly want from shopping, dining and entertainment to great schools, fitness centres and parks. The building is safe, secure and peaceful with fantastic views from the large windows that let in tons of natural light. With amazing features such as custom-designed lobbies, a grand multi-level parking deck, an advanced security system and an attractive maintenance package - it would be hard not to be dazzled by this incredible opportunity to purchase your dream home.
The Ruchira Park East apartments in Kadugodi are an amazing opportunity for anyone looking for an affordable, stylish and convenient home. These spacious two-bedroom apartments come equipped with high-end furnishings, modernly-designed interiors and state-of-the-art appliances to make your everyday life easier and more enjoyable. You'll enjoy a peaceful neighbourhood surrounded by lush greenery, not to mention easy access to the best local amenities including health clubs, shops and public transportation. With these exceptional perks and attractive prices, it's no wonder that these apartments are so quickly becoming sought-after gems in this part of town!